7 Tips to Feed Your Family Well on a Budget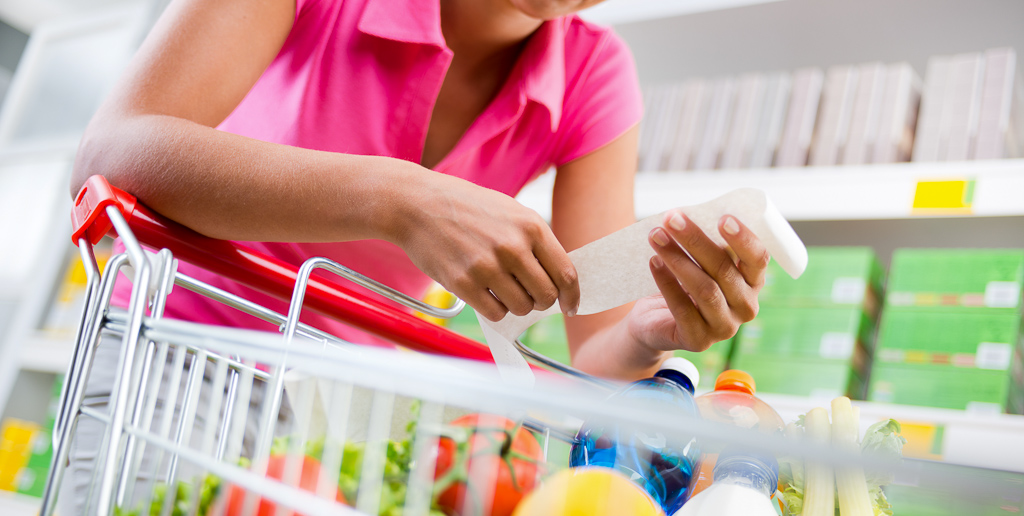 How to Eat Well While Saving Money? You can easily cut down your grocery bills and still purchase healthy foods.
 How do you eat will and still save money?  You can easily cut down your grocery bills and still purchase healthy foods with a little planning and small changes to your grocery shopping habits. 
1. Make a List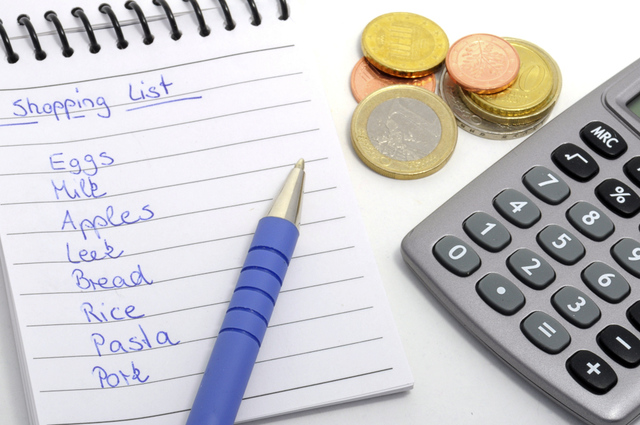 Going to the grocery store without a list of necessities is a recipe for disaster.
Shopping for food on an empty stomach is another big no-no, as you will be more likely to impulse shop and buy food items that you really don't need.
Go through your fridge and pantry and take a close look at what you need for weekly meals before heading to the store.
Make a list of meats, produce, dairy and grains that your family will have for that week. Add snacks and treats at the bottom of the list, or allow a little room in the budget for just a few extras that may catch your eye at the store.
2. Set a Budget Goal
Sticking to a grocery budget can seem overwhelming at first, but here are some ways to change bad shopping habits such as throwing everything in the cart.
At first you might go over your goal limit by a bit, but keeping track of how much money – not just food – is going into the cart will soon become second nature.
When shopping with children, let them help you keep track of the total as you add the price of each item to cart (you may want to jot the amount down on your list as well). 
3. Look for Bargains
Take advantage of coupons and in-store discounts. Many grocery stores will have discounted meats because they are close to or on their "sell by" dates.
This doesn't mean the meat is not fresh enough, and this is where you can save lots of money.
Stock up on items like discounted meats and freeze them for meals later in the week. 
4. The coupon trap
Do not be fooled by the idea that having a coupon will save you money.
Many times coupons are for an item that you do not need, or is more expensive than the store brand or generic brand.
Always buy the least expensive item/brand.
5. Buying in Bulk
This can be an excellent option for large families that go through specific foods in a very short amount of time.
Keep in mind though, that you do not want to buy the bigger box or bag of anything unless you know your family will finish it off quickly once opened.
Wasted food is wasted money. This is true for cereals, chips and any other products that are unsealed.
Pricier items that store well and cost less in bulk are wise purchases – such as olive oil, dried herbs and condiments. 
6. Bring Meals from Home
You can shave hundreds of dollars off your monthly food budget by preparing meals at home instead of eating out.
Pack a bagged lunch with a sandwich and fruit instead of buying lunch during your work break every day.
Small insulated lunch bags or boxes are perfect for keeping fresh salads and meats cooled.
Invest in BPA-free plastic water bottles with built-in filters that can be refilled throughout the day – at work, school or home. It's better for the environment than disposable plastic water bottles, and a good way to stay hydrated.
7. "Up-cycle" Left-Overs
Some families might enjoy traditional left-over night, while others may turn up their noses and want something new.
Instead of wasting unfinished meals, refrigerate them and learn to use them to create entirely new dishes.
If you make a BBQ chicken and pasta dish one evening, only cut up the chicken and add sauce to each plate – not the whole pot. The same goes for [meatballs](/recipes/meatballs "Meatball recipes) – keep them separate from the sauce until plating and refrigerate the leftovers.
This makes it easier to transform left-overs into tasty new meals such as chicken enchiladas or a meatloaf.