Caraway Seed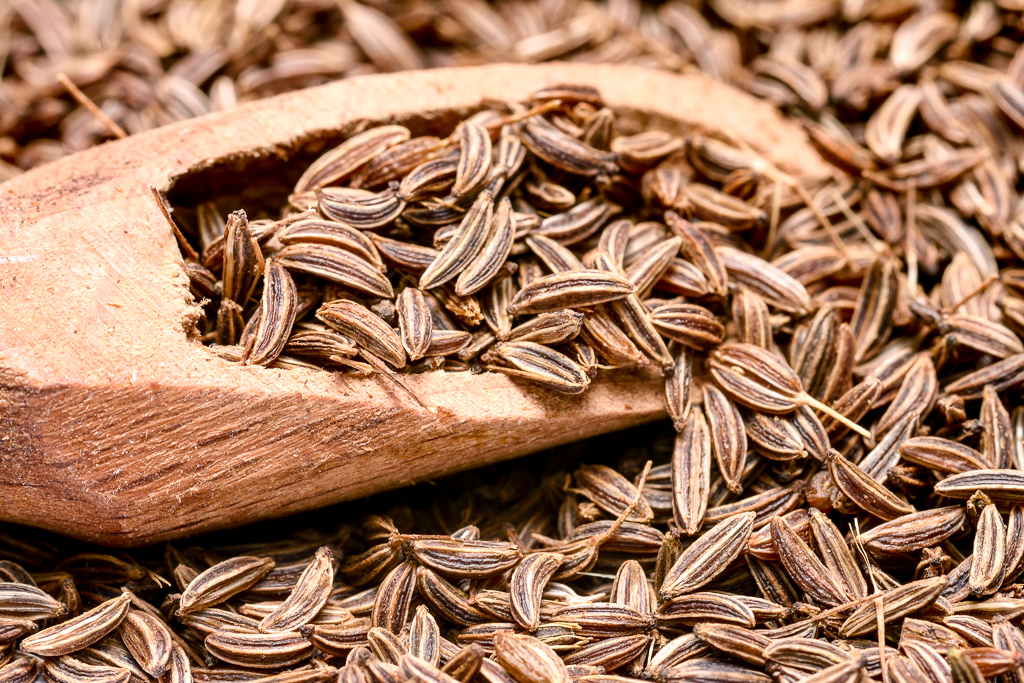 All about caraway seed a classic addition to rye bread, cabbage, sausages and soup.
Caraway Seed is actually the fruit of a biennial herb in the parsley family, known as Carum carvi.
The seed is about ⅕ inch (1½ mm) long and tapered at the ends. The hard seed shells have five pale ridges.
Region Produced
Holland is the world's largest Caraway producer. It is also grown in Germany, Russia, Morocco, parts of Scandanavia, Canada, and the United States.
Traditional Uses
Caraway Seed is a common flavoring for many kinds of rye bread. It is also used to flavor sauerkraut, sausage, cheese, cabbage, and soups.
Aroma & Taste
Caraway Seed has a pungent aroma and a distinctly sweet but tangy flavor.
History
Caraway is native to Asia as well as northern and central Europe. First used in antiquity, Caraway has been cultivated in Europe since the Middle Ages. Evidence of Caraway's use in medieval times comes from seeds found in debris in lakes in Switzerland.
Caraway is thought to be the spice used longer than any other in Europe. Writings from the 17th century indicate that Caraway Seed was used in breads, fruits, and cakes, and considered a digestive aid.
Storage
Store in cool, dark, dry places.
Ideas
For enhanced flavor, lightly toast Caraway Seed before use in cheese dishes or potato salad. Caraway Seed is great for use in sauerkraut, soups, and stews; add Caraway in the last 15 minutes of cooking for best flavor.
Sprinkle Caraway Seed lightly over spice cakes before baking. Mix 1/4 cup melted butter with 1 to 2 teaspoons Caraway Seed; spread on French bread or pour over green beans.