What is the perfect internal temperature to cook salmon?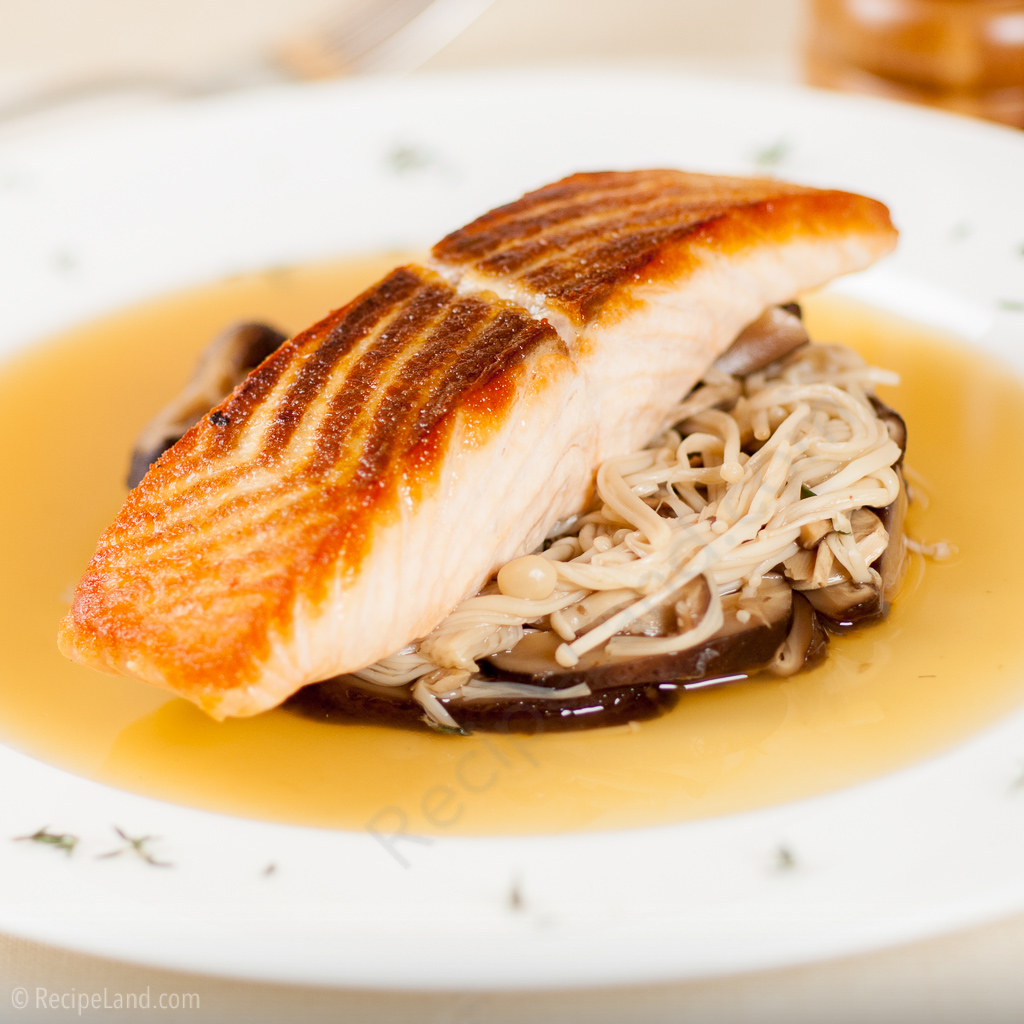 How to cook salmon. Hint: don't overcook your salmon.
Salmon Temperature
The USDA recommends cooking fish to an internal temperature of 145 degrees F (62.8 degrees C)1.
However many find that at that temperature the salmon will be overdone. Once you remove the salmon from the heat the internal temperature continues to rise resulting in well overcooked fish.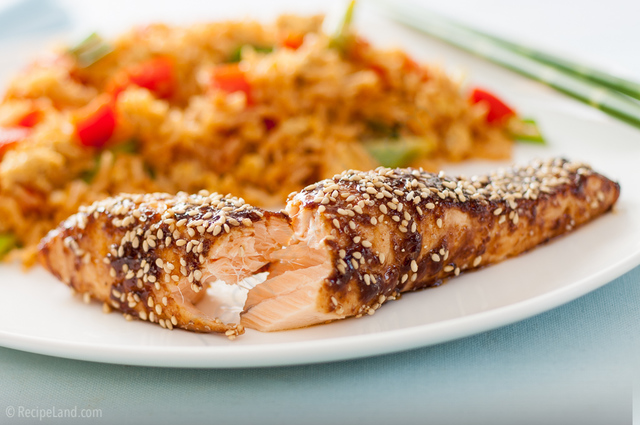 According to America's Test kitchen, to avoid overcooking the salmon you should cook to about 125 degrees F (52 degrees C).
Here at the RecipeLand.com kitchens we like to cook our salmon to just 130℉ (55℃) and the results are just about perfect after a 5 minute rest.
The center should still be a bit translucent but still flake along the muscle fibers.
Albumin
Have you ever noticed that white, sometimes foamy, substance coagulates on the surface of your salmon? It's called albumin.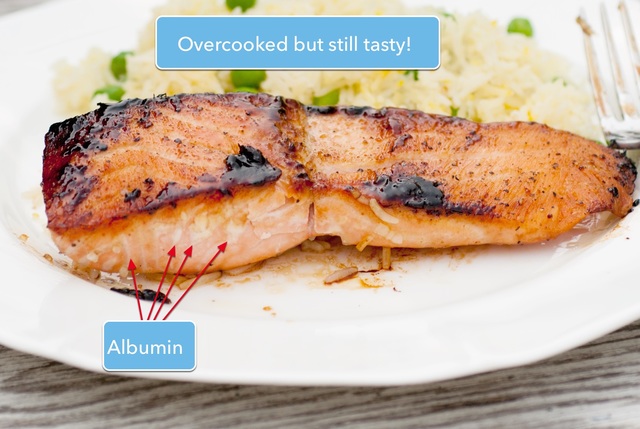 Albumin is a protein that is pushed out of the muscle fibers of the fish as it cooks. It can collect on the edges and surface of the salmon. Overcooked salmon, especially when poached and canned salmon are particularly prone to this effect. However, even perfectly cooked salmon can form some of albumin on the surface.
The best way to avoid the white stuff is to cook your salmon to the perfect internal temperature.
Some tips to curtail the formation:
bring the fish to room temperature before cooking
glazing the salmon helps keep albumin formation in check
cook just until the center of the salmon is translucent and no more