Crispy Salmon on Tatsoi with Spicy Thai Sauce
This quick and easy dish will bring rave reviews from your family or your guests. You can also grill the fish fillets, any kind of fish will work well; using Asian tatsoi instead of baby spinach is also a great option. This is a kind of recipe that you want to make again and again after the first time.
Directions
Add the honey, fish sauce, water, lime juice, ginger, garlic and thai chili in a bowl, whisk until well blended. Season with salt and pepper.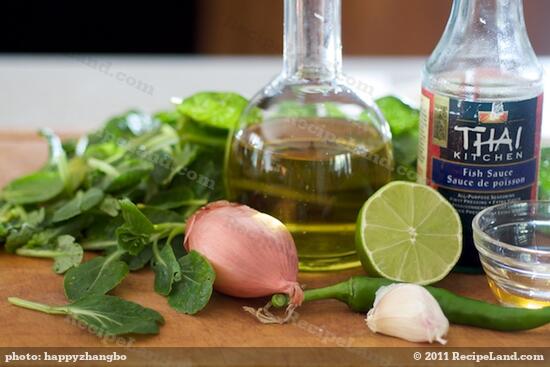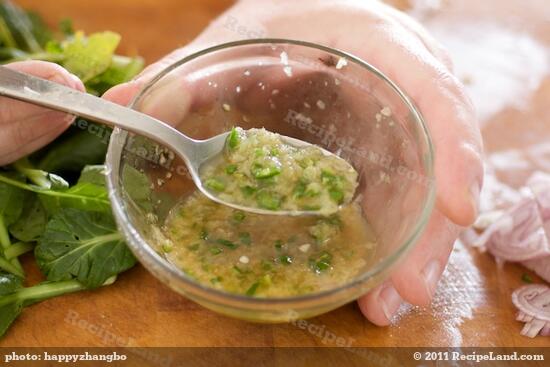 Heat a large nonstick skillet over medium heat. Brush the fish fillets on all sides with about 2 to 3 tablespoons olive oil. Sprinkle salt and pepper over the fillets. Cook until just opaque in the center, about 5 minutes. Only cook one side.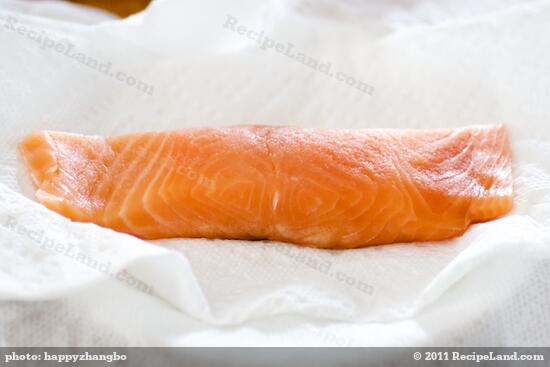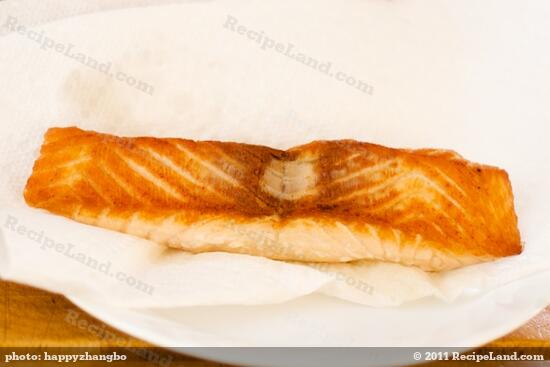 Meanwhile, add 2 teaspoons of olive oil in another nonstick skillet over medium heat until hot. Stir in sliced red onions or shallots, and cook for 1 minute. Stir in baby spinach or tatsoi.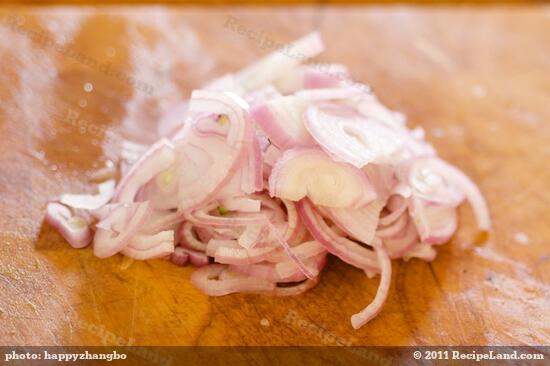 Cook until the spinach is wilted but still bright green, 2 to 3 minutes. Season with a pinch of salt and freshly ground black pepper.
Divide the cooked baby spinach or tatsoi evenly among 4 serving plates. Arrange the cooked fish on top of spinach. Spoon the sauce over the fish and spinach. Serve and add more sauce as needed.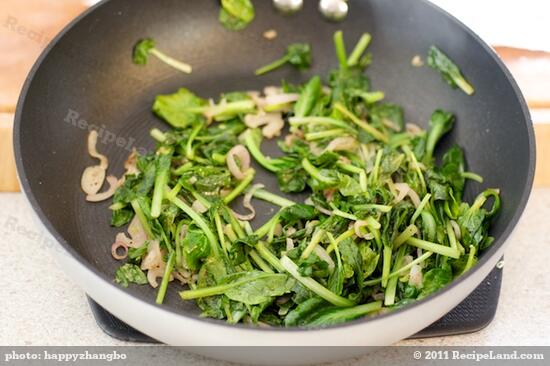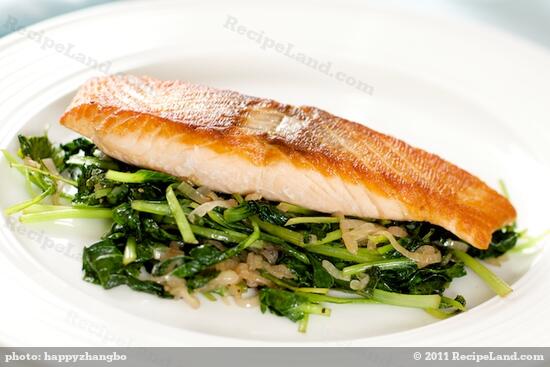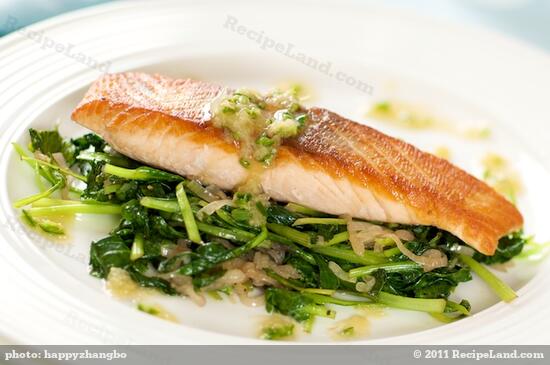 Nutrition Facts
Serving Size
260g
(9.2 oz)
Amount per Serving
Calories
325
30% of calories from fat
Trans Fat 0g
Sugars g
Vitamin A 1%
•
Vitamin C 9%