15 Minute Perfect Shallow Poached Salmon
Incredibly quick and easy and packed with flavor. Shallow poaching keeps the flavor from leeching into the poaching liquid and then reducing the liquid to make a sauce captures every last drop of delicate flavor.
Directions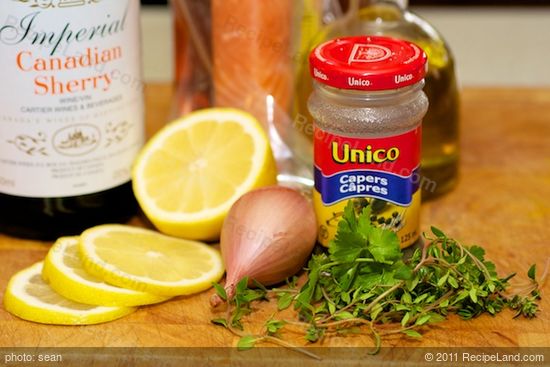 Slice one of the lemons into thin slices for cooking and the other into wedges for garnish.
Arrange the slices across the bottom of a skillet.
Sprinkle ½ of the shallots and the reserved stems/stalks from the herbs.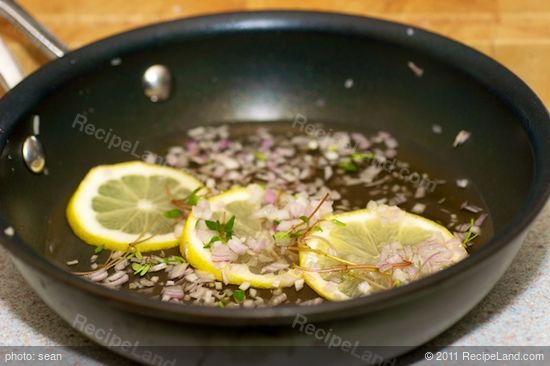 Add the water and the sherry or wine to the skillet.
Arrange the salmon fillets over the lemon slices.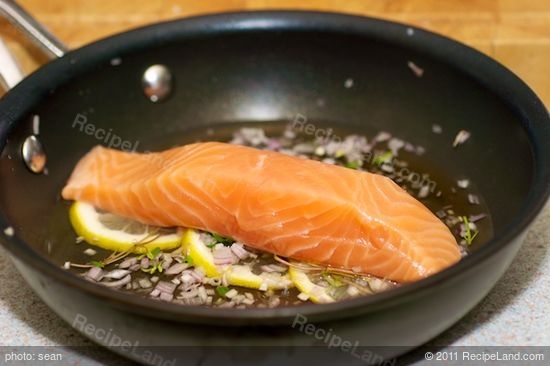 Over high heat bring to a boil.
As soon as it has reached the boil turn the heat to low and cover the salmon and allow to shallow poach for about 10 minutes depending on your stove and thickness of your salmon fillets. Do not over cook.
The salmon is done when an instant read thermometer reaches 125 degrees F. If you prefer more rare and succulent salmon cook to 110 degrees F. This may take as little as 5 minutes.
Using a spatula, remove the lemon slices and salmon, leaving the liquid in the pan, to a paper towel lined place and cover with aluminum foil.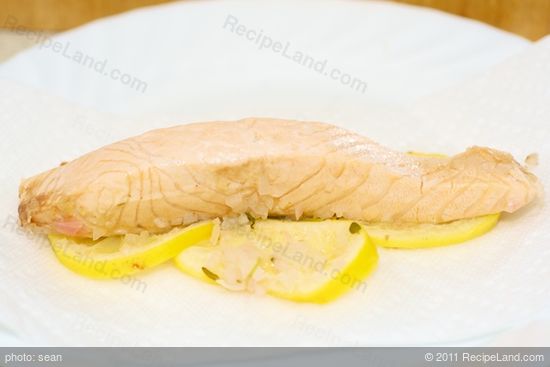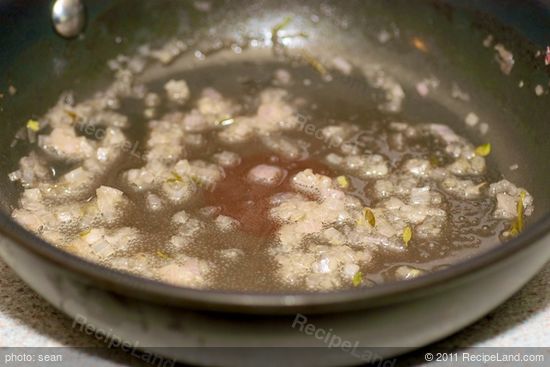 Return the pan with the cooking liquid to the stove, increase heat and reduce to about 2 or 3 tablespoons of liquid.
Meanwhile, in a small bowl, mix the capers, remaining shallots, honey, olive oil, thyme leaves and chopped parsley.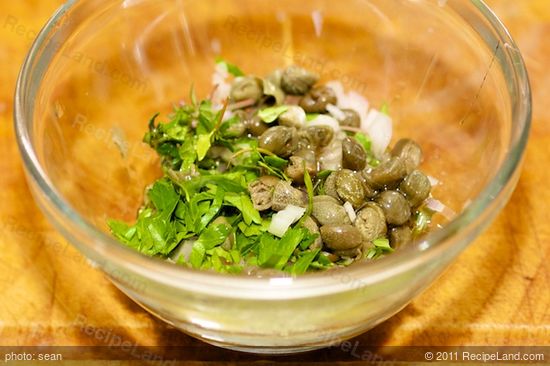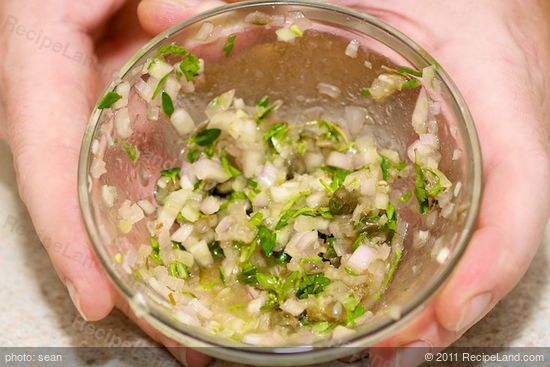 Strain the reduction through a sieve into the bowl and mix well.
Taste and adjust seasoning with salt and pepper.
To plate, gently lift up the salmon and remove the lemon wedges and any herb stems. Place onto a plate.
Top with the herbed dressing and serve immediately with lemon wedges as a garnish.
Nutrition Facts
Serving Size
257g
(9.1 oz)
Amount per Serving
Calories
393
57% of calories from fat
Trans Fat 0g
Sugars g
Vitamin A 5%
•
Vitamin C 52%