Strawberry Rhubarb Coffee Cake
Directions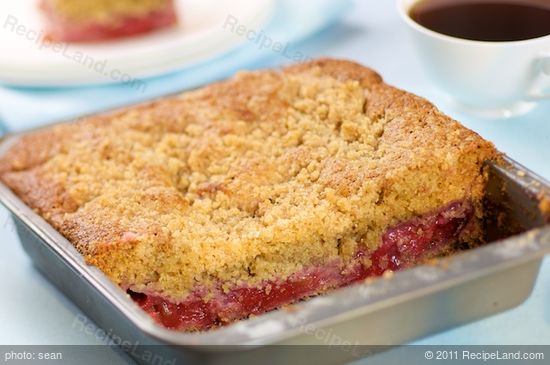 FILLING: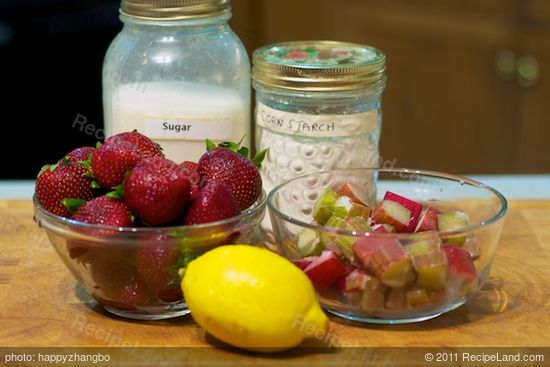 In a large saucepan combine rhubarb, strawberries and lemon juice.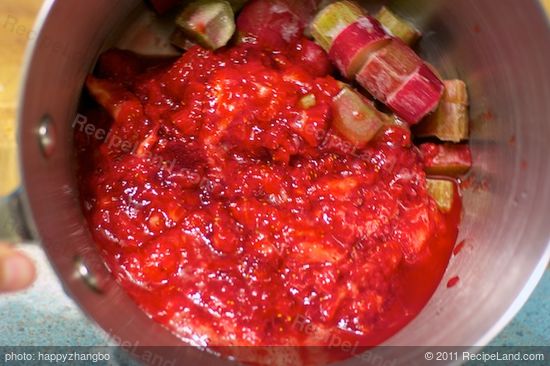 Cover and cook over medium heat about 5 minutes. Combine sugar and cornstarch; stir into saucepan. Bring to a boil, stirring constantly until thickened; remove from heat and set aside.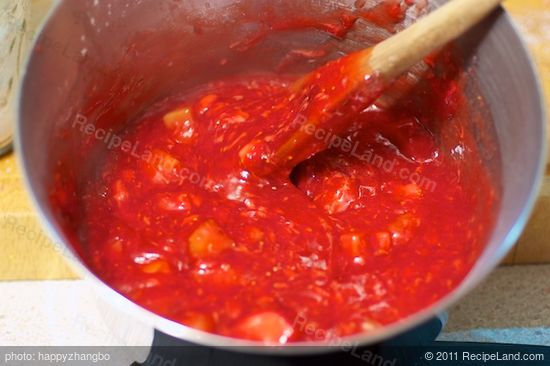 In a large bowl, combine flour, sugar, baking powder, baking soda and salt. Cut in butter until mixture resembles coarse crumbs. Beat buttermilk, eggs and vanilla; stir into crumb mixture.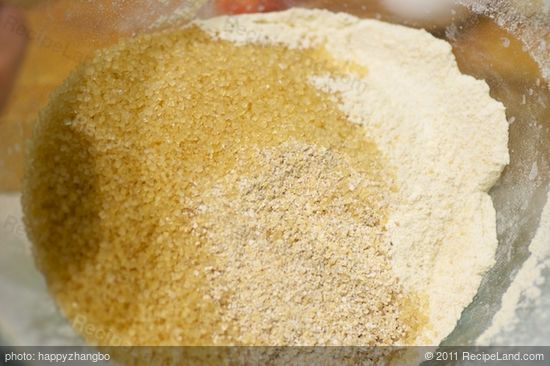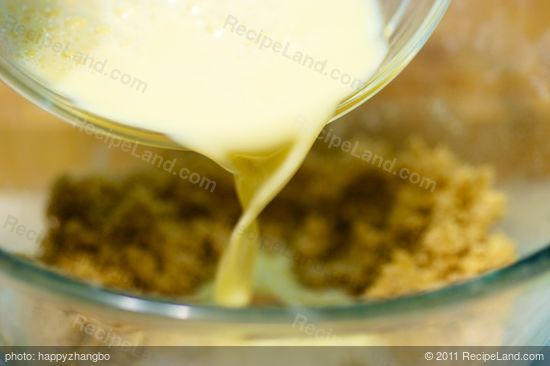 Spread half of the batter evenly into a greased 13" x 9" x 2" baking dish . Carefully spread filling on top. Drop remaining batter by tablespoonfuls over filling.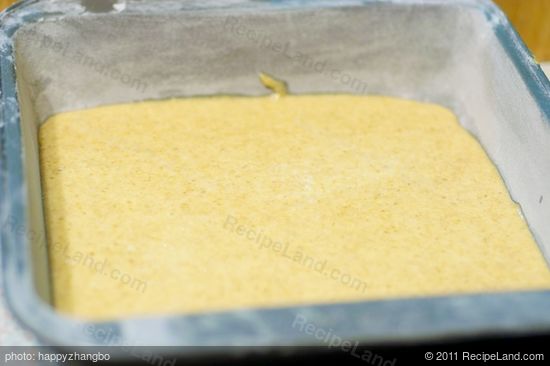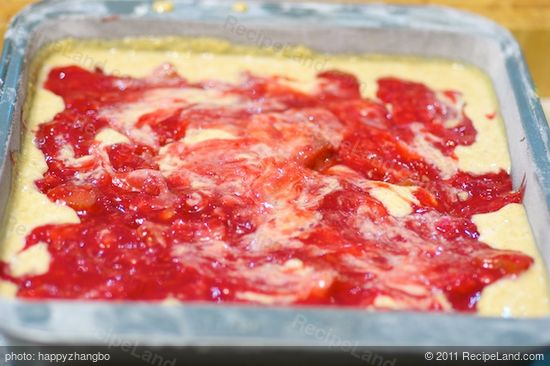 FOR TOPPING:
Melt butter in a saucepan over low heat. Remove from heat; stir in flour and sugar until mixture resembles coarse crumbs. Sprinkle over batter. Lay foil on lower rack to catch any juicy fruit spillovers.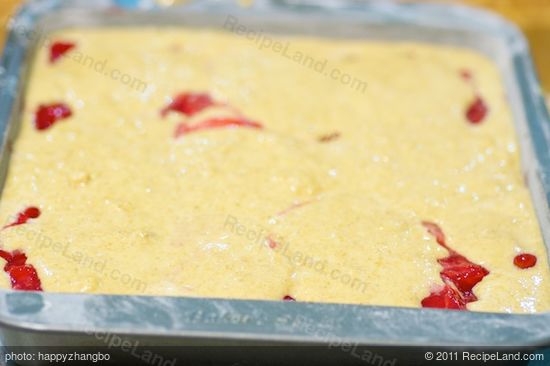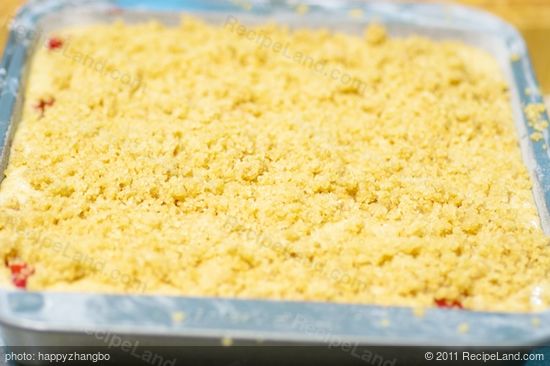 Bake at 350 degrees, for 40 to 45 minutes. Cool in pan. Cut into squares.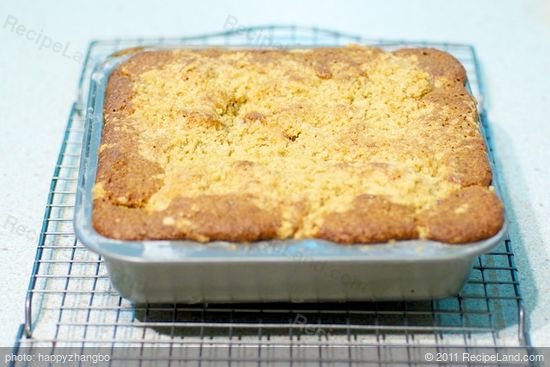 ---
---