Low Fat Strawberry Cheesecake
Directions
Preheat oven to 300℉ (150℃). Prepare crust; set aside.
In a medium bowl, beat egg yolks until light. Blend in salt, lemon juice, vanilla, almond extract, sugar, flour and lemon peel.
Put cottage cheese into a large bowl. Add a small amount of egg yolk mix ture. Beat on high speed until curd is broken and nearly smooth. Add remaining egg yolk mixture and sour cream; beat untill blended.
Beat egg whites until stiff, but not dry. Fold into cheese mixture. Pour into crust. Bake 1 hour.
Top with Strawberry Glaze, and fresh strawberries. Refrigerate 5 hours before serving.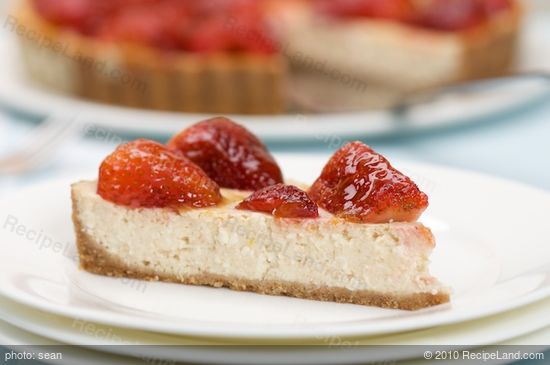 ---
---